The virtual way to develop & enhance your B2B relationships
Digital Roundtables connect solution providers with decision makers from their target audiences. Our intimate, online event format is a powerful platform to develop new business opportunities in a private setting.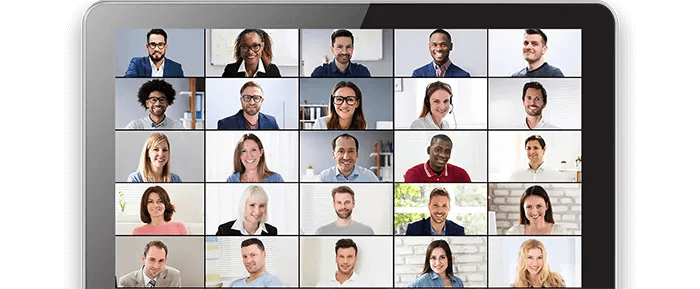 Why sponsor a Digital Roundtable Event?
Delivering events for global businesses
We're trusted throughout the industry to create targeted, intimate events that
deliver on networking, learning, and pipeline development; check out some of our clients below.


A truly targeted approach
to digital events
Each Digital Roundtable experience is bespoke, and built around your requirements as the event sponsor. By sponsoring a Digital Roundtable, you will benefit from face to face interactions with a delegation composed of senior decision makers from your target audience. Delegates are qualified against specific criteria such as job title, company size, industry and more. Their initiatives, investment areas, and challenges are sourced to match your solutions as the event sponsor.
The interactive Digital Roundtable supports business learning and the identification of actionable solutions to key industry challenges.
Digital Roundtable Calendar
We have upcoming events for your brand to take center stage on.
Thursday 1st July 2021
Supply Chain Disruption & Digital Transformation
Thursday 30th September 2021
Building Supply Chain Resilience with Scenario Planning
Thursday 11th November 2021
Inventory Optimization Post COVID-19
Thursday 17th June 2021
The Connected Supply Chain – The Journey To Digitisation
Thursday 22nd April 2021
Reinventing Demand Planning: Planning for the future when you can't look to the past
Wednesday 24th March 2021
Supply Chain Disruption & Digital Transformation – How Can We Gain Visibility & Transparency Across Global, Outsourced Supply Chain?
Wednesday 24th February 2021
5 Forces Driving Modern Supply Chains
Wednesday 27th January 2021
Volatility of forecasting and being able to cope with those fluctuations
Wednesday 9th December 2020
Using S&OP to Manage Disruption & Uncertainty
Wednesday 25th November 2020
The Connected Supply Chain – The Journey To Digitisation
Thursday 5th November 2020
Leverage Data & Analytics to Support Supply Chain Digitisation
Wednesday 14th October 2020
Enabling Synchronised, Self Managed, Sustainable Supply Chains
Thursday 24th September 2020
Build Supply Chain Resilience with Scenario Planning
Thursday 14th May 2020
End – End Visibility of the Supply Chain & Connecting to IBP
Monday 20th April 2020
Robotic Process Automation
Providing a unique platform
for solution providers
Through these private, focused events you can raise brand awareness whilst you meet with specific companies from your target audience.
Each event is limited to one event sponsor, providing you with targeted opportunities to connect with your delegation. We draw together a small, targeted attendance for you to engage with and develop your network.
The benefits of digital engagement
Through this engaging digital event format, you will meet with prospects outside of your usual geographic reach, build rapport, and ramp up your sales pipeline.
Virtual
Fully digital event;
no location restrictions
2 Hours
A deep dive into the key
challenges facing delegates
Explore key challenges facing delegates
Focused
Moderated discussion
on specific topics
Awareness
Raise brand awareness,
showcase expertise
Targeted
Delegation selected for
your business objectives
Opportunities
We book you 1 - 1
follow-up meetings
Enquire now for more information
Want to get in front of senior Decision makers from your target audience that align with your solutions? Contact us below - a member of our team will get back to you shortly.